Citi
The Problem: Citi wants to demonstrate their commitment to driving an equitable recovery for working women following the pandemic.
The Big Idea: Have Citi connect working women and give them the tools to succeed financially, because knowledge is power and community builds confidence.
Women's Financial League
The WFL is a learning community that uses gamification to teach financial literacy. Users will join one of two teams and compete against each other to achieve weekly goals. Megan Rapinoe of the US Women's Soccer Team will serve as spokesperson for the league.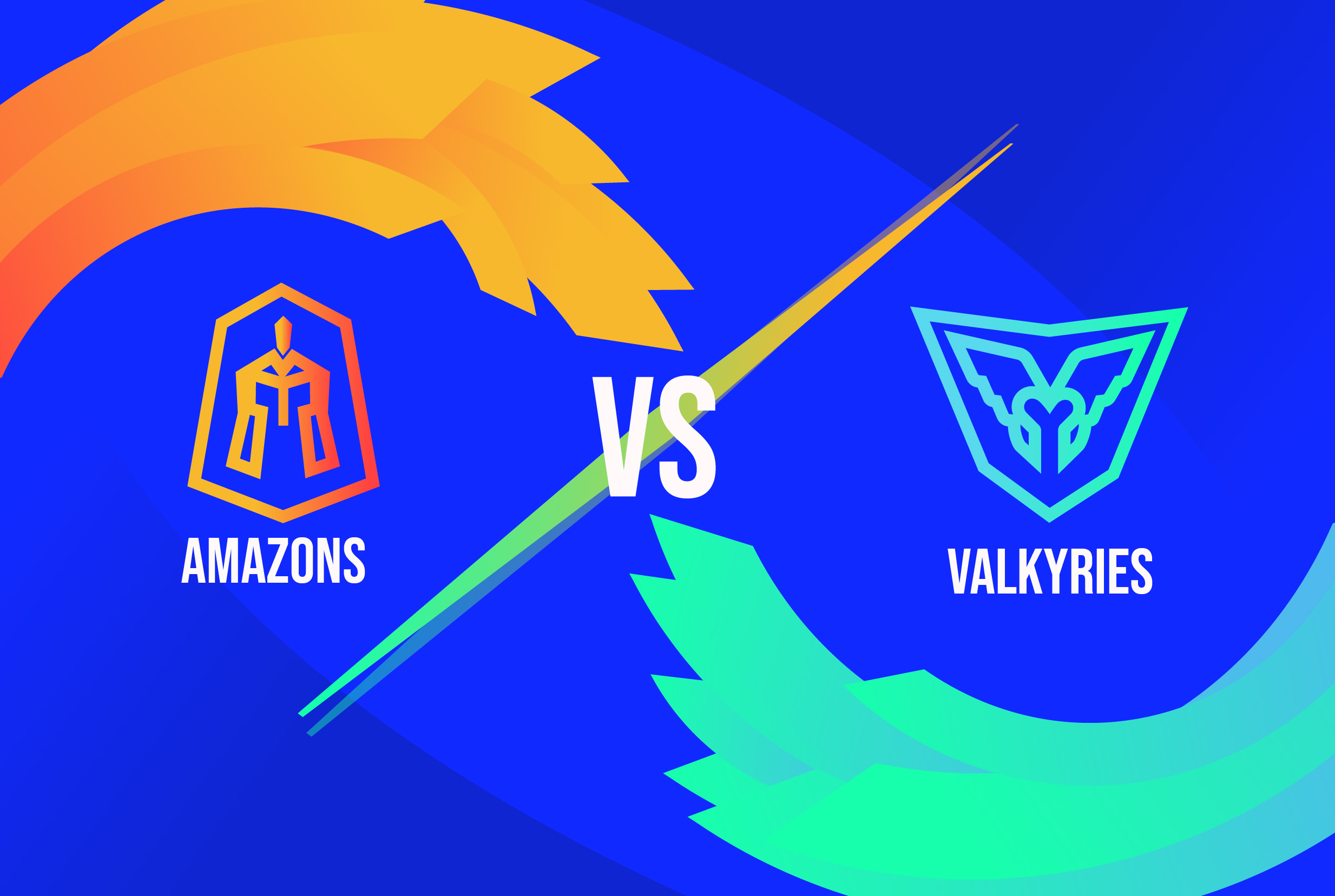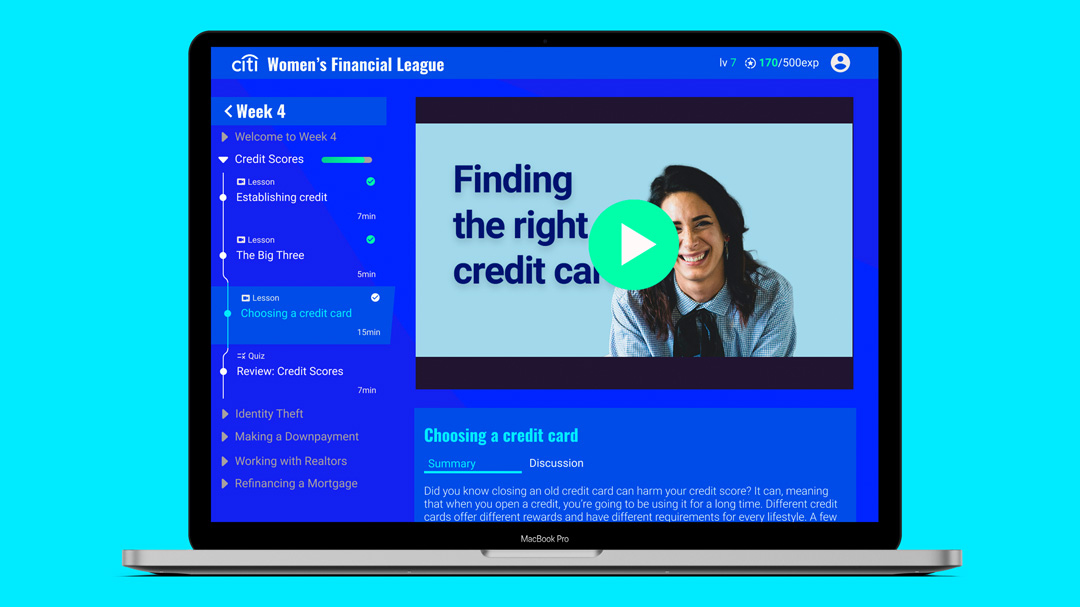 To progress through the course and earn points for their team, users have to pass quizes for each unit. Users can also earn points for reviewing old material.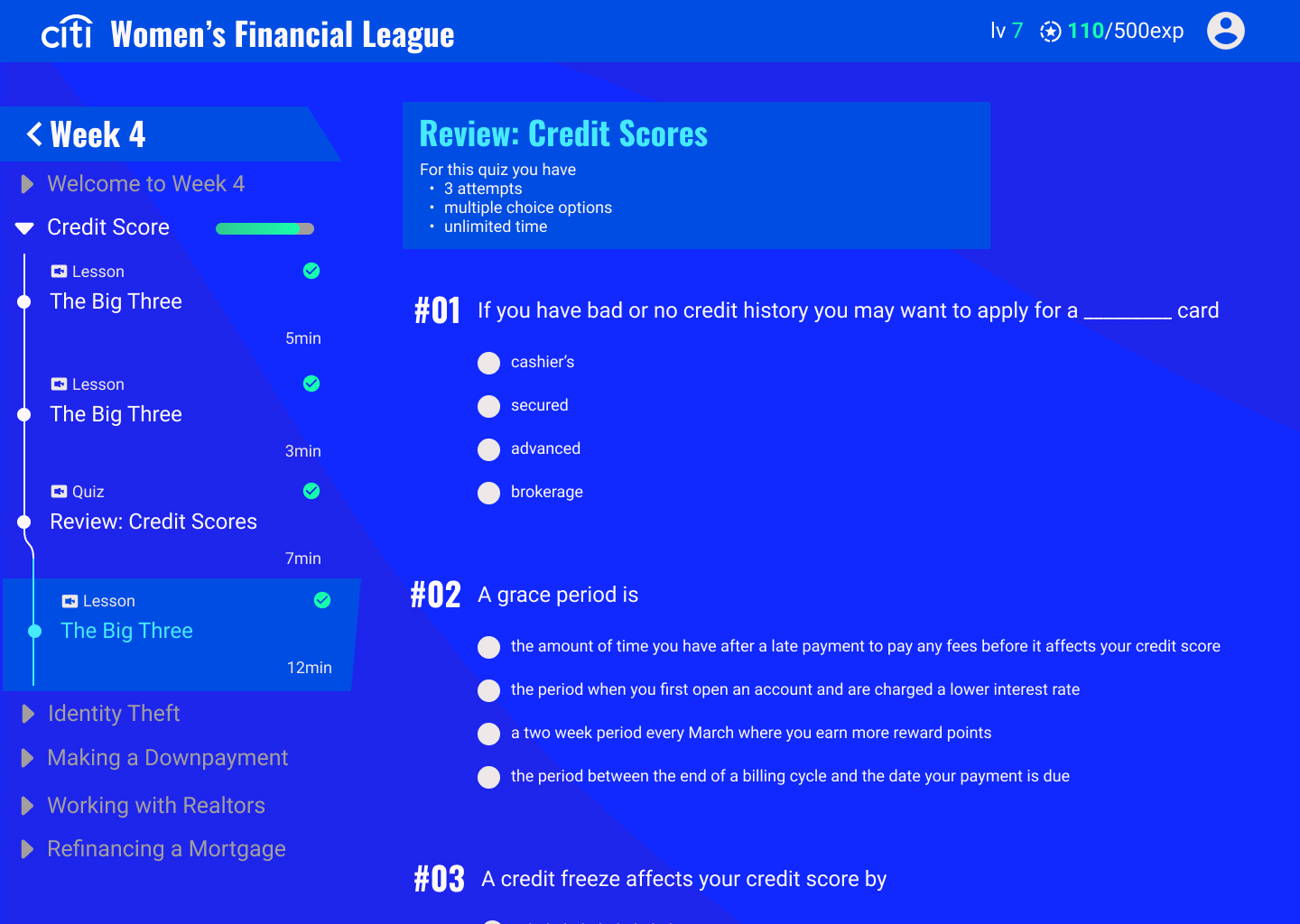 The platform lets learners keep track of their progress, where they rank in the leaderboard, and how their team is faring.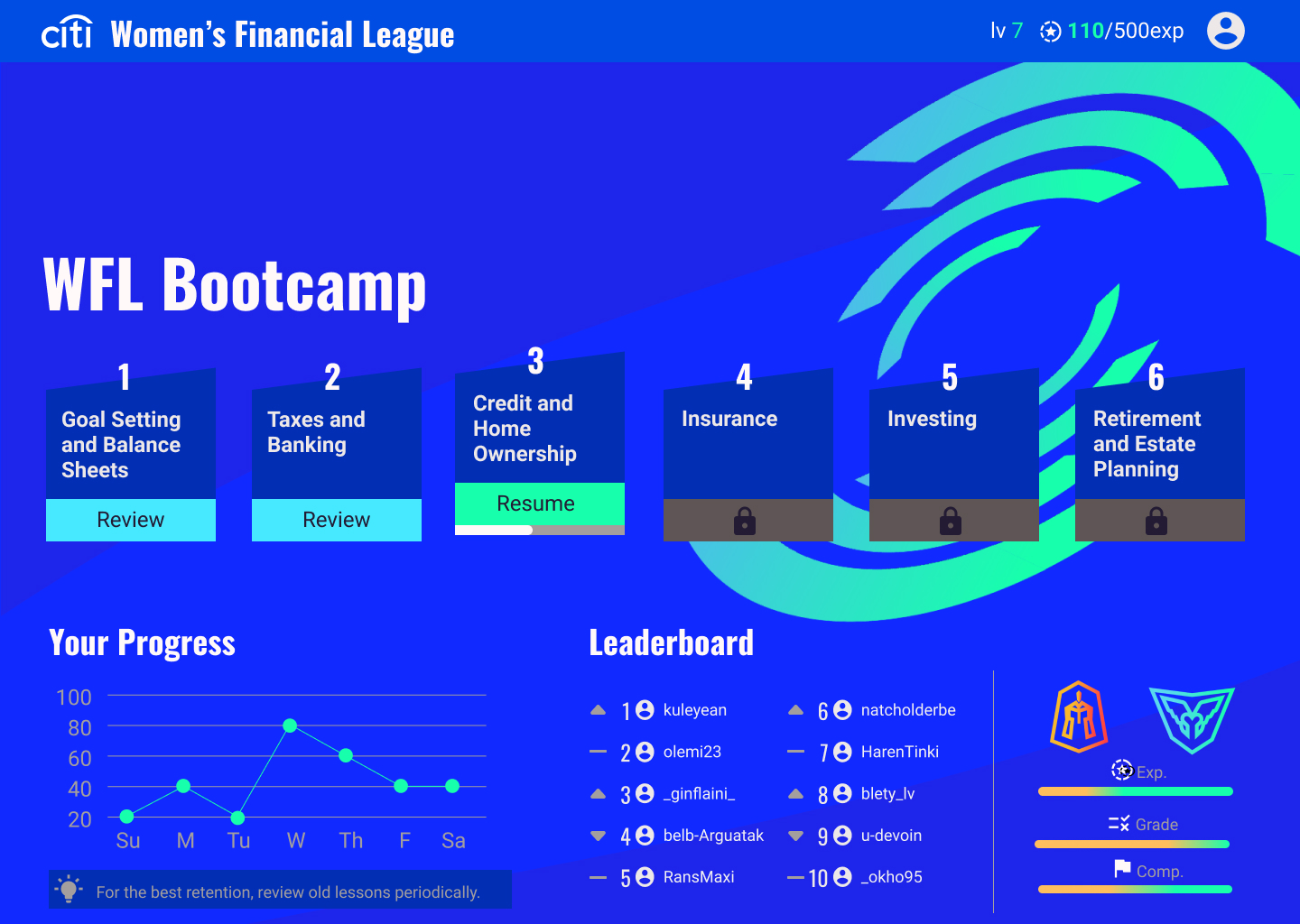 Along with unlocking acheivements, winners of the weekly challenges can earn swag and prizes for their team.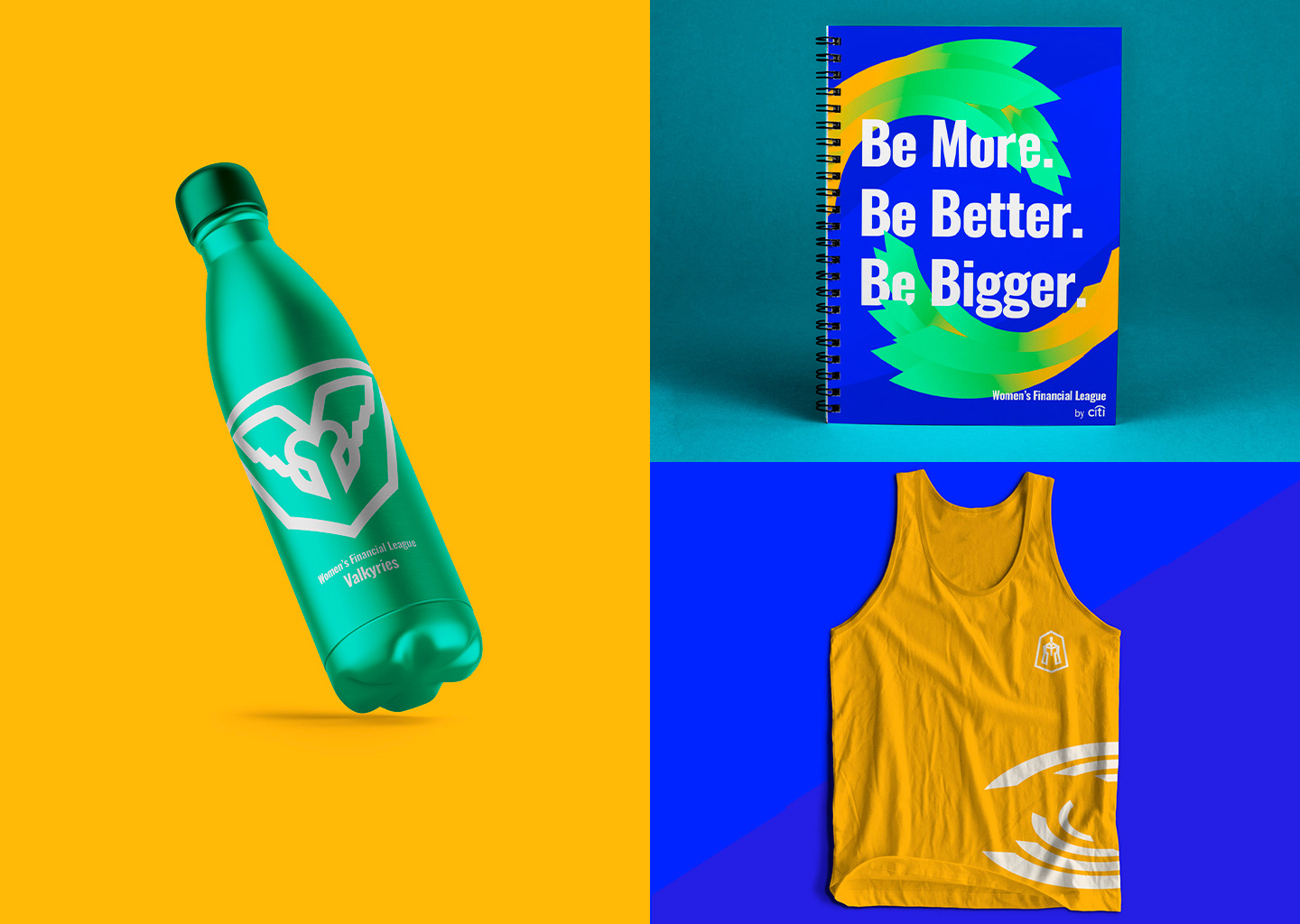 Live Events
WFL members who complete the six week course will gain access to exclusive networking events, conferences and workshops. These in-person events will take place across the country and focus on negotiating salaries, asserting boundaries in the workplace, finding mentors and other soft skills.
WFL members will also be invited to private Facebook groups where they can speak more candidly about their experiences and help others navigate their careers.